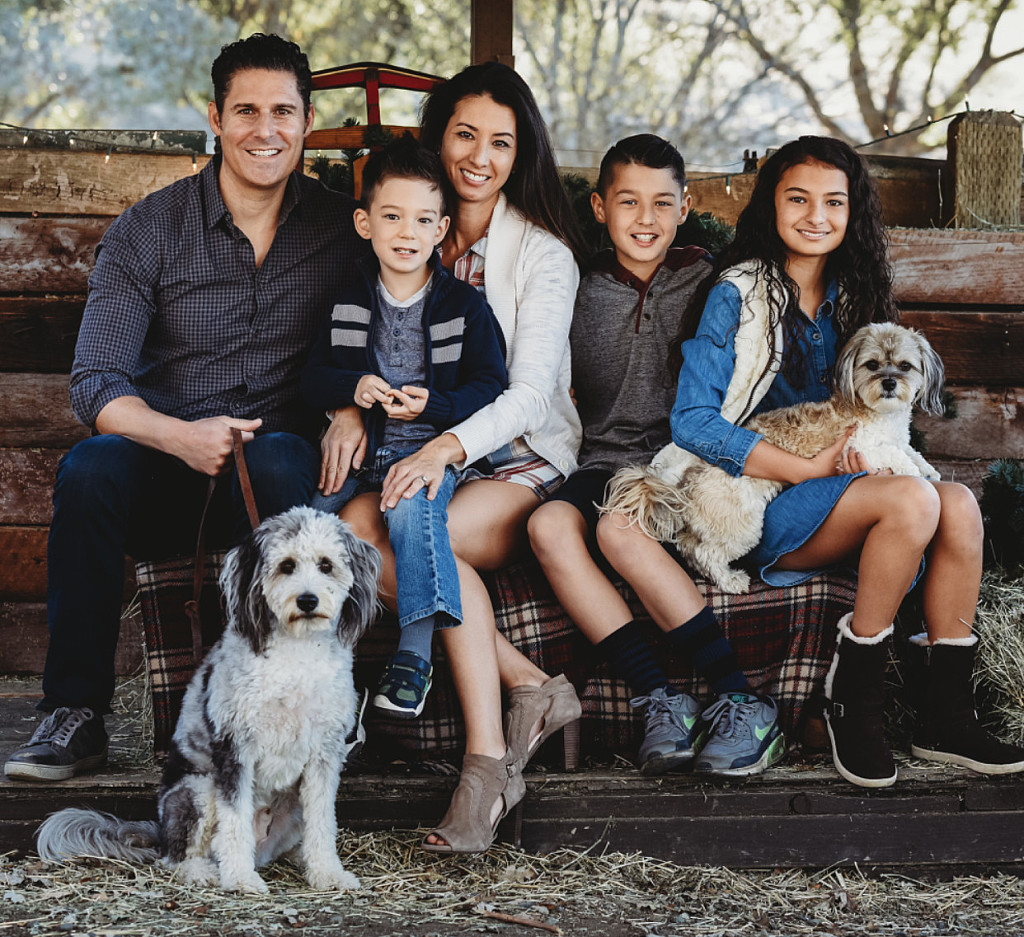 Dr. Eric Martin is an East Bay (California) native, growing up in Alamo. After completing his bachelor of science in cell biology at U.C.S.B., he attended dental school at the University of the Pacific in San Francisco. During this time, he met his wife Ainsley, who works in the practice as well. After marrying the couple moved to Louisville, Kentucky, where Dr. Martin completed his residency and masters program in periodontics and dental implants. During his residency Dr. Martin and Ainsley welcomed their first child Kierra.
After completion of his residency, Dr. Martin knew that he would return to the Bay Area to practice Dentistry. He practiced with his father Dr. Dwayne Kim Martin in Walnut Creek before he was lucky enough to find the perfect fit in Lafayette. Soon after starting practice he and Ainsley welcomed their second child Anton and, later, Cole.
Dr. Martin continues to enjoy and thrive in the Lamorinda area and is very excited about the new additions and improvements being made to the office. Dr. Martin's goal is, and continues to be, to provide individualized and exceptional care to his patients.
As a practice, we are true believers that preventative care and education are the keys to optimal dental health. We strive to provide "dental health care" vs. "disease care". That's why we focus on thorough exams – checking the overall health gums and the bone that surrounds your teeth performing oral cancer exams, and taking x-rays when necessary. Not only are we focused on the your oral health we're also concerned about your overall health. A review of your medical history can help us stay informed of your overall health, any new medications, and any illnesses that may impact your dental health.
We want our patients to be confident knowing that we are a team of highly trained and skilled clinicians. We pride ourselves in providing the care you need to keep your smile healthy. To give you the best possible service and results, we are committed to continual education and learning. We attend dental lectures, meetings, and dental conventions to stay informed of new techniques, the latest products, and the newest equipment that a modern dental office can utilize to provide state-of-the-art dental care. Also, being members of various professional dental associations helps us to stay abreast of the changes and recommendations for our profession.
(09/03/2020)
More Information: https://mybestdentists.com/EricAMartinDDSMSINC
Views: 1,367