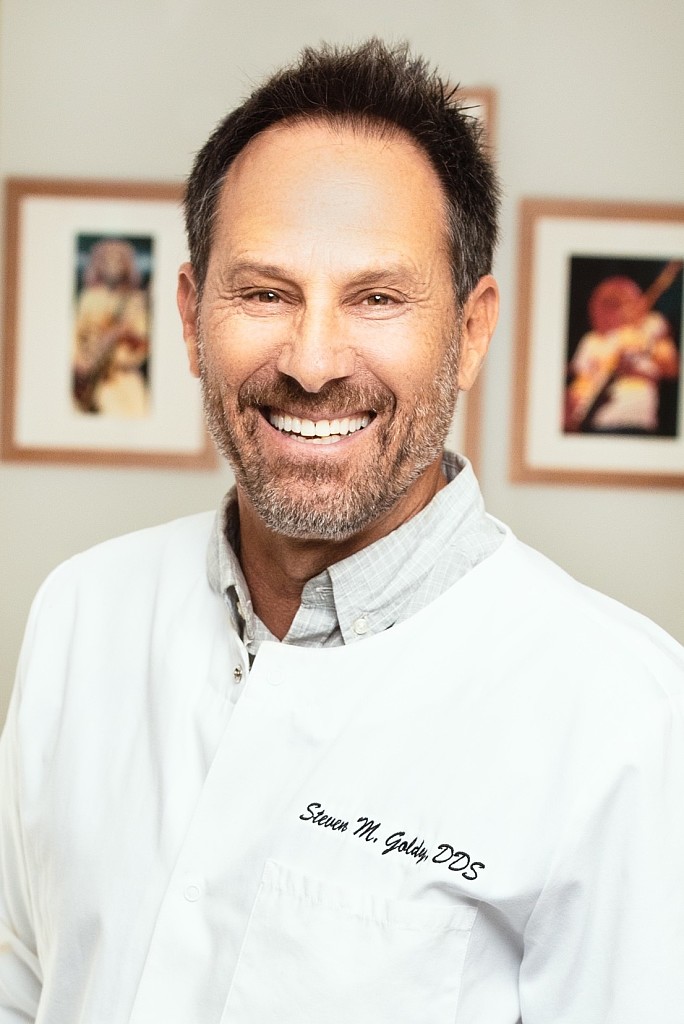 Dr. Steven Goldy is a native of Southern California! He graduated from Inglewood High school, completed his undergraduate studies magna cum laude at the University of California San Diego and obtained his doctorate from USC Dental School in 1982. Dr. Goldy completed a hospital based General Practice Residency at Sepulveda VA medical center.
He chose to attend a hospital-based residency after dental school to sharpen his skills. Throughout his career, he has taught at USC Dental school as an assistant clinical professor and has been on staff at Cedars-Sinai Medical Center.
After completing his formal training, Dr. Goldy spent five years in the Beverly Hills area before establishing his own practice there in 1988. Initially, his office staff consisted of only one receptionist and one dental assistant. Dr. Goldy's staff and patient population quickly expanded, growing steadily into the large, busy office he currently maintains at 416 N. Bedford Drive, in the heart of Beverly Hills.
Dr. Goldy has always worked at the forefront of aesthetic dentistry. He completed his first case of porcelain veneers in 1985, long before they were an accepted clinical procedure among his peers. To stay on top of the latest advancements, he regularly attends continuing education courses in his field. .
Over the years, Dr. Goldy has perfected his technique and developed a keen eye for aesthetics. Many patients who were once too embarrassed to smile have experienced life-changing transformations through his extraordinary skill in aesthetic dentistry.
Dr. Goldy resides in LA's westside. In his spare time he hangs out with his twin boys, Asher & Lucas
(09/02/2020)
More Information: https://www.mybestdentists.com/StevenMarkGoldy
Views: 987