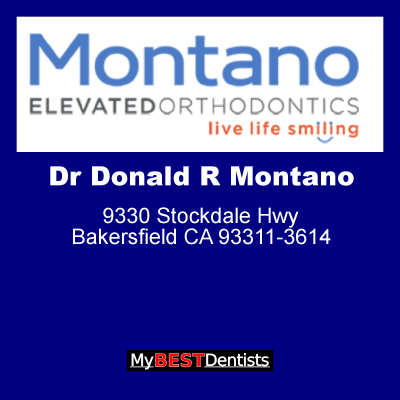 Donald R Montano has offices in Bakersfield, CA 93311-3614 and is a licensed Dentist in the state of CA. For more information and to set up an appointment call 661-665-7600. License #DY033498.
Donald R Montano
At Montano Elevated Orthodontics, "live life smiling" is much more than a slogan. It's a promise Bakersfield Orthodontist Don Montano makes to our patients. We take this promise seriously because we believe your smile has the ability to change your life. We think about smiles 24/7/365 and believe that our experience makes your experience the best it can be.
Bakersfield Orthodontist Don Montano has consistently been voted Bakersfield's best orthodontist. We are passionate about helping you achieve your very best smile so you can enjoy a big boost in confidence and health.