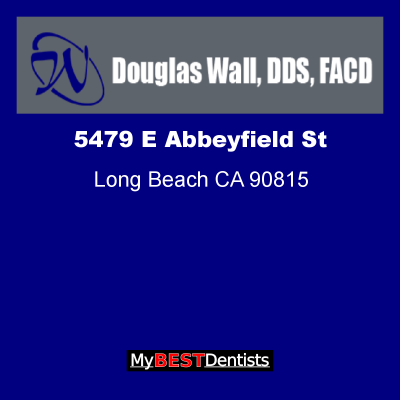 Douglas R Wall has offices in Long Beach, CA 90815-3050 and is a licensed Dentist in the state of CA. For more information and to set up an appointment call 562-597-1414. License #31417.
Douglas Wall, DDS, FACD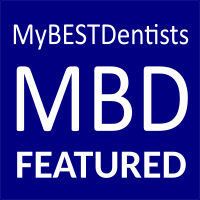 Welcome to the dental office of Douglas Wall, DDS, FACD. At our Long Beach practice, we are dedicated to providing the finest dental care to the members of the Long Beach community and its surrounding environs. Exemplary patient care, outstanding aesthetic results, compassion and integrity are the cornerstones of our dental practice. Incorporating the latest technology, our state-of-the-art practice specializes in preventive, cosmetic and restorative dentistry.
Your visits with us are all about you, your happiness, your comfort and your dental health. Our patients expect and receive the finest care with a gentle touch each and every time they see us. In the 21st century, dentistry has evolved into a science that maintains function, form, health and a beautiful smile for a lifetime.
The more you know, the better equipped you are to make wise decisions about your health care. Among our most important functions is to educate our patients as to their treatment options. At our state of the art dental practice, we take the time to speak to you about your treatment goals and we will make recommendations allowing you to make the most educated oral health care decisions.
We invite you to contact our office to learn more about achieving the smile of your dreams.
We hope that you will find this website to be a useful and interesting resource for all of your dental concerns. If you would like more information about any of the procedures that we offer or to request an appointment, please call us at (562) 597-1414.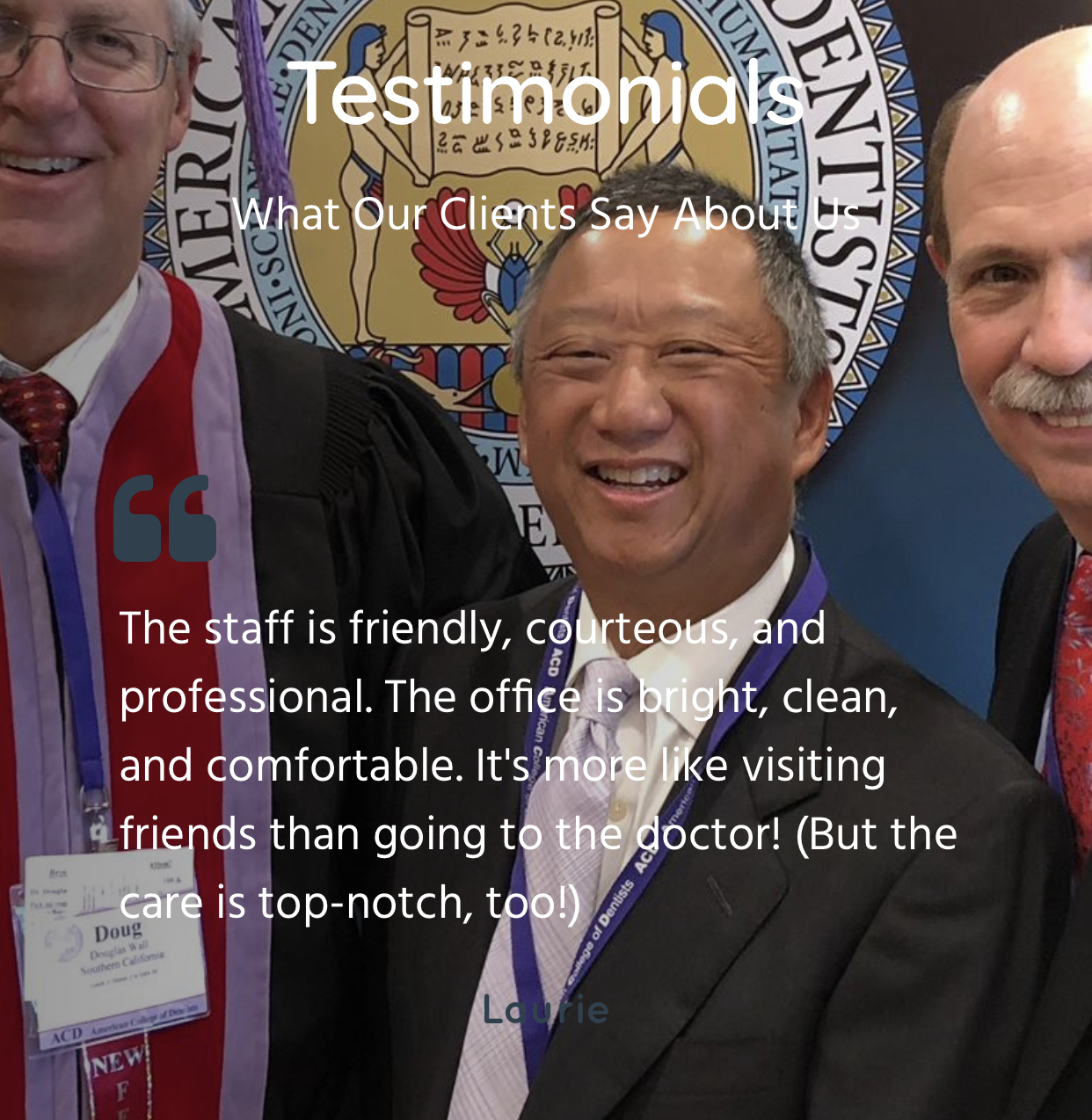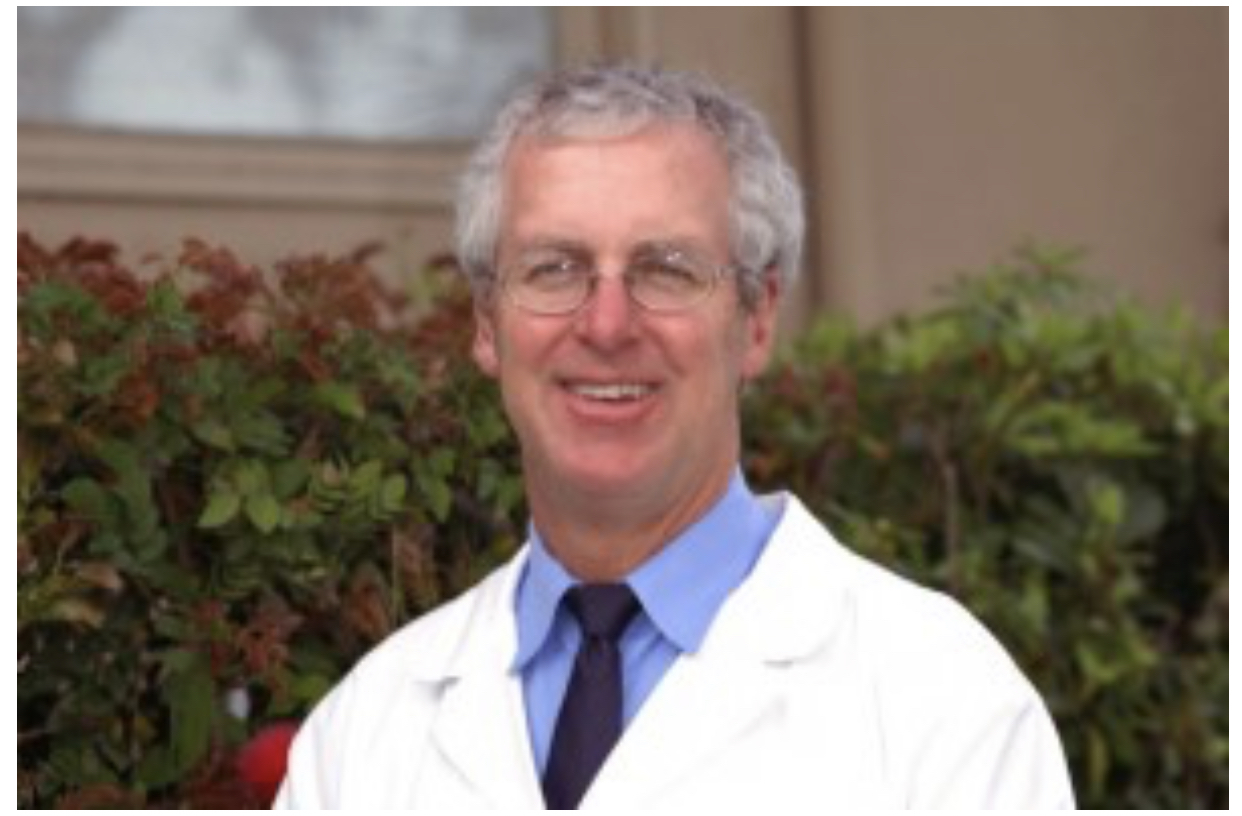 MEET DOCTOR Douglas Wall, DDS
Douglas Wall approaches his patients, students, staff, and family in a kind and caring manner and seeks the best for all. Dr. Wall was born and raised in Long Beach, California, where he attended Millikan High School and then California State University at Long Beach to attain a Bachelor of Arts in Biology. His dental school training was completed at Loyola University Chicago College of Dental Surgery. After completion of dental school he completed a one year post-graduate General Practice Residency at the Long Beach Veterans Hospital.
Dr. Wall has been practicing dentistry for over 28 years, and has spent many years in continuing education courses with special interests in Orofacial Pain, Cosmetic Dentistry, Implantology, Dental Sleep Medicine, and Hospital Dentistry. He is Board Certified in Orofacial Pain and a Fellow in the Academy of General Dentistry. Dr. Wall is on part-time faculty at UCLA as a lecturer and assists in the Orofacial Pain Residency. At USC, he is an Associate Professor involved with the Orofacial Pain and Oral Medicine Residency. Dr. Wall is on staff at Long Beach Memorial Hospital where he treats patients with special needs.
Dr. Wall continues to be active in organized dentistry, having served as President of the Harbor Dental Society and serving on Judicial Council for the California Dental Association. He currently serves on the board of the Harbor Dental Society as the Ethics Chairman and is the President of the Orange County Academy of the Cosmetic Dentistry. Dr. Wall is also a member of the American Dental Association, the International Team of Implantology, Reality Cosmetics, Special Care Dentistry, the American Academy of Cosmetic Dentistry, the Dental Sleep Medicine, International Headache Society, the Headache Cooperative of the Pacific, the American Academy of Orofacial Pain, the American Headache Association, and the American Pain Society.
When he's not at the office, Dr. Wall is a very active family man having two great children, Megan and Matt, and his wonderful wife Gale.
Map of Douglas Wall, DDS, FACD 5479 E Abbeyfield St, #4, Long Beach CA 90815-3050