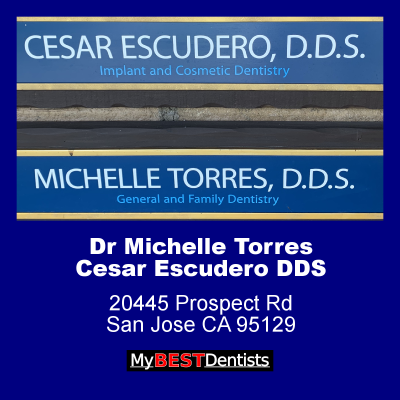 Michelle Alicia Torres has offices in San Jose, CA 95129 and is a licensed Dentist in the state of CA. For more information and to set up an appointment call 408-446-2200. License #41315.
Dr Michelle Torres, Cesar Escudero DDS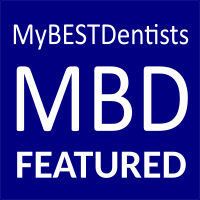 Your smile is the signal of your health and happiness. No wonder it gets noticed. That's why the flash, function and feel of your teeth matter, and why perfecting them is the best way we know to brighten your shine.
You're in charge of how. We're instinctively conservative in our approach and fastidiously thorough in exams and conversations, because smart choices start with understanding all your options. From our first meeting through a lifetime of caring for your teeth together, our precision promises we'll see exactly what your smile means.
We start each exam by getting the clearest possible view of your bite, using magnification loops (glasses that work like microscopes) to assess your teeth and screen for periodontal disease and oral cancer. We'll discuss the relationship between your oral and overall health and talk through what your digital radiographs mean. (By using digital sensors rather than traditional photographic film for X-rays, we can immediately review your images, reduce radiation exposure, and collect an accurate record for you.)
Making every visit this comprehensive and complete helps us avoid issues before they arise, plan treatments most effectively, and stay sure of the state of your smile, in the moment and for a lifetime.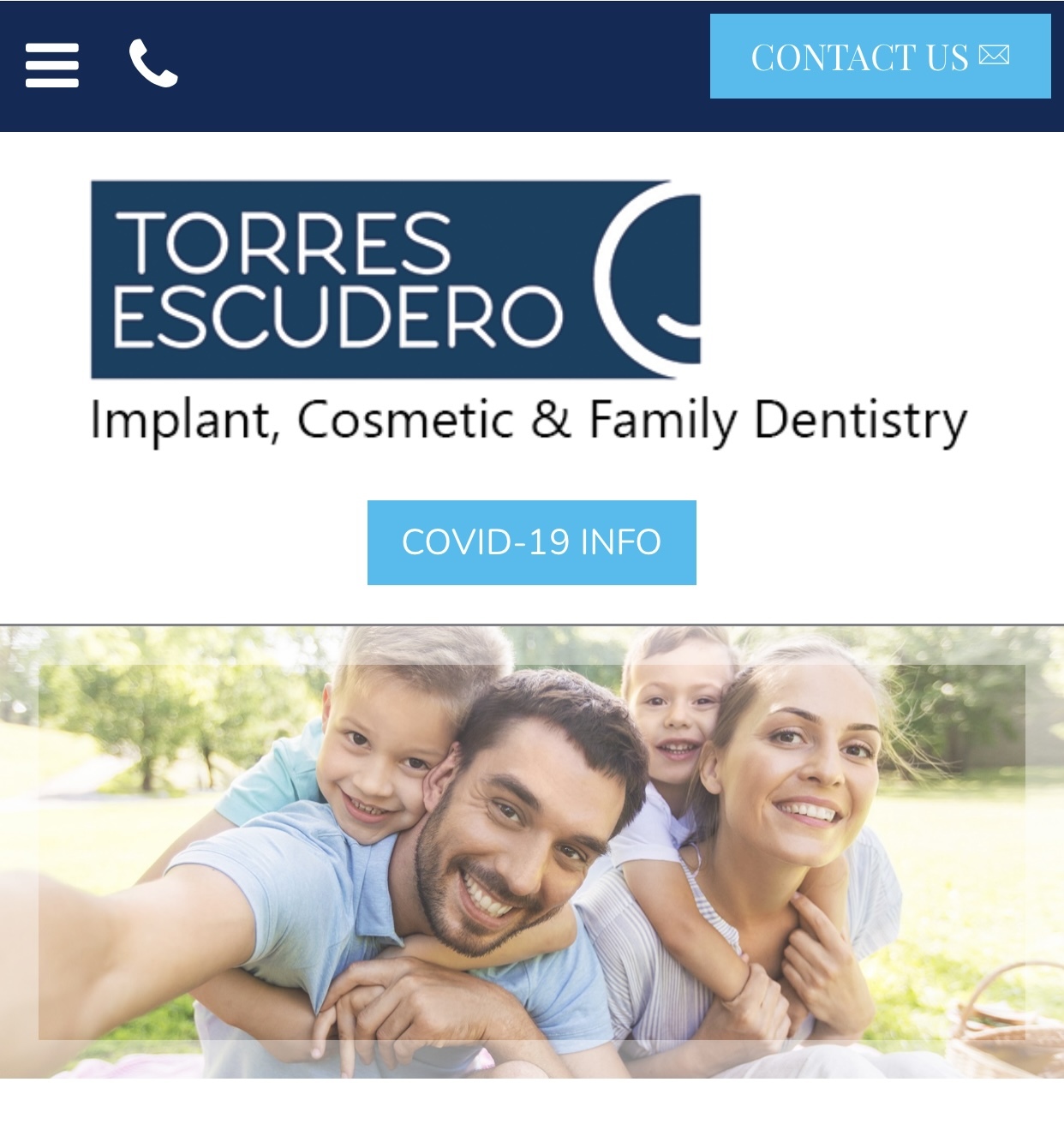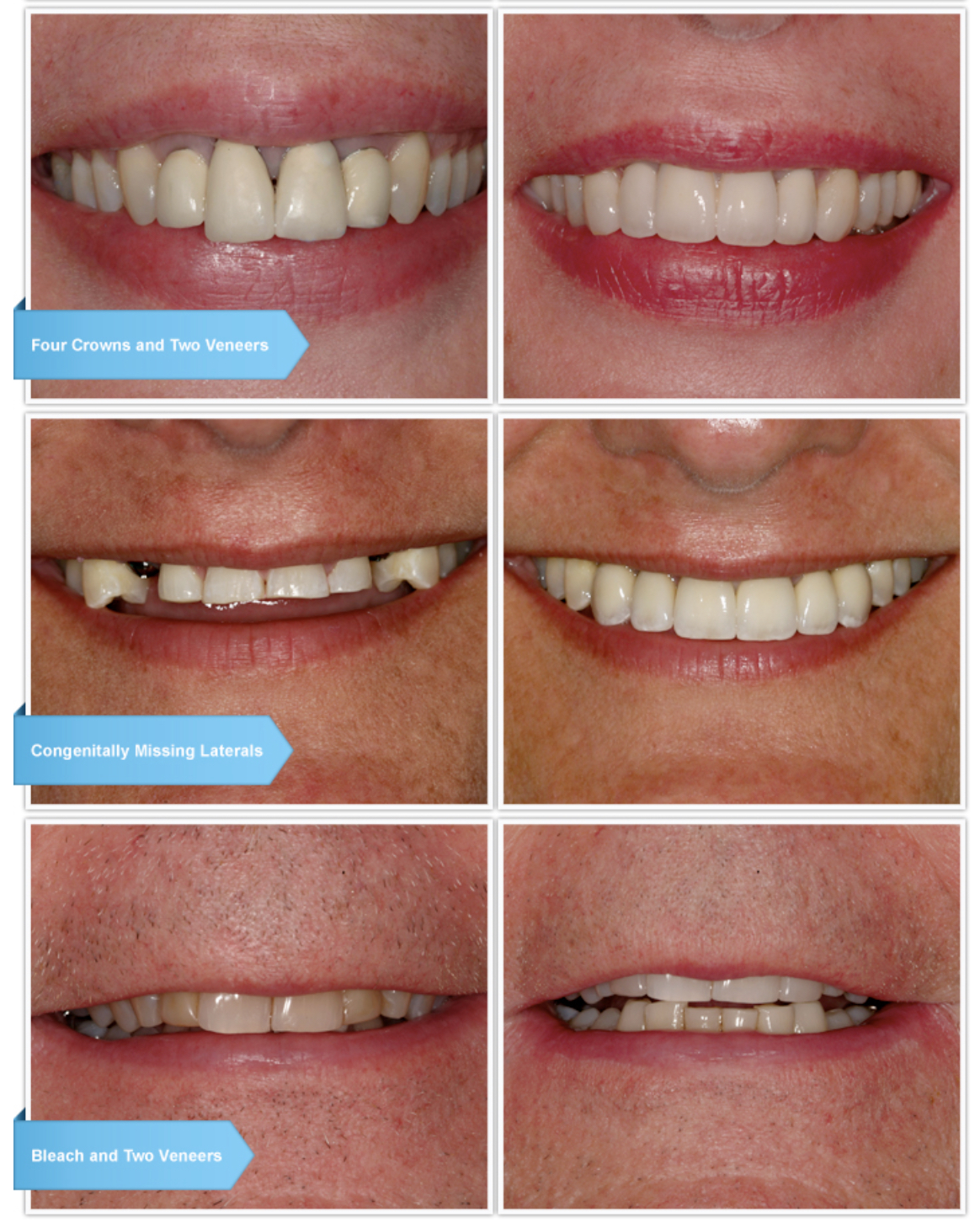 MEET OUR DOCTORS
Dr. Cesar Escudero and Dr. Michelle Torres grew up here in the South Bay and received their doctorates in dental surgery from UCSF School of Dentistry in 1993, having matriculated, respectively, from Cal Poly San Luis Obispo and San Jose State University. Conscious that knowledge is always advancing, they maintain a commitment to education and membership in the American Dental Association, the California Dental Association and the Santa Clara Dental Association.
The doctors have each earned far-reaching reputations in aesthetic dentistry, with Dr. Escudero choosing implant and reconstructive dentistry as his areas of expertise and Dr. Torres focusing on total family care. While Dr. Escudero discovered his love for dental artistry as a student, Dr. Torres knew she wanted to care for people and their teeth since age nine. They are fiercely devoted to their patients, having enjoyed their trust and friendship for nearly two decades (and counting). Today, you'll find Dr. Escudero in Los Gatos and Dr. Torres with our team in San Jose.
The doctors live in Los Gatos with their two children, at whose schools Dr. Torres is an active parent volunteer (when not providing free or low-cost dental services to at-risk kids), and Dr. Escudero coaches wrestling (when not at the Los Gatos Wrestling Club). Together, these seasoned partners take pride and pleasure in vitalizing oral health for neighbors of every circumstance.
Map of Dr Michelle Torres, Cesar Escudero DDS 20445 Prospect Rd, Ste 4, San Jose CA 95129