Gary L Seid has offices in Sunnyvale, CA 94085-4040 and is a licensed Dentist in the state of CA. For more information and to set up an appointment call 408-991-9033. License #34210.
Gary L. Seid, D.D.S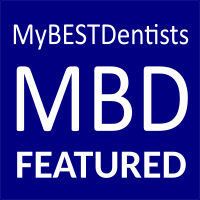 Whether you're new to our practice or just need to schedule a regular or follow-up appointment, we make it as easy as possible.
Just call us or fill out our online form. We're looking forward to seeing you in our office soon.



MEET DOCTOR SEID
I am proud to have served patients in our community. Through continuing education and state-of-the-art equipment, we are able to offer you and your family the high level of care you're looking for. Our team at Gary L Seid DDS and I will give you a warm welcome and our ongoing commitment to your dental health.
Dr. Seid has trained with some of the world's most prominent Cosmetic Dental Specialists. He is a graduate of the Northern California Institute of Cosmetic Dentistry and the Las Vegas Institute for Advanced Dental Studies and of the Institute For Advanced TMJ Studies.
Map of Gary L. Seid, D.D.S 1257 Oakmead Pkwy, Ste A, Sunnyvale CA 94085-4040